My name is Darci, and I have been blogging off and on for the past twelve years. Many of you know me from TechTV, where many moons ago, I was a segment producer and the technical lead for the now defunct show "The Screen Savers" hosted by Leo Laporte and Patrick Norton in San Francisco, CA.
After leaving the show, I moved to Los Angeles, and somehow found myself trapped in Las Vegas for 9 years. In 2013, I made the great escape and returned to the San Francisco Bay Area. This turned out to be a short-lived pitstop of just under a year. I got invited to play at the big show in Redmond, and now my family and I are living in the Greater Seattle area.
I have an avid interest in computer hardware, but can be reduced to salivation over almost any well-designed piece of technology. I am primarily a Mac user (Windows/OS X) and this entire site is managed from the warm, illuminated keyboard of my 15″ MacBook Pro.
Thanks for visiting!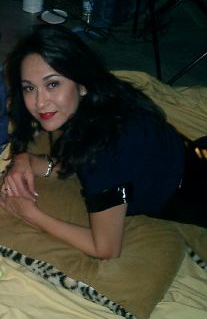 All opinions and views expressed here are my own and do not reflect those of my employer.